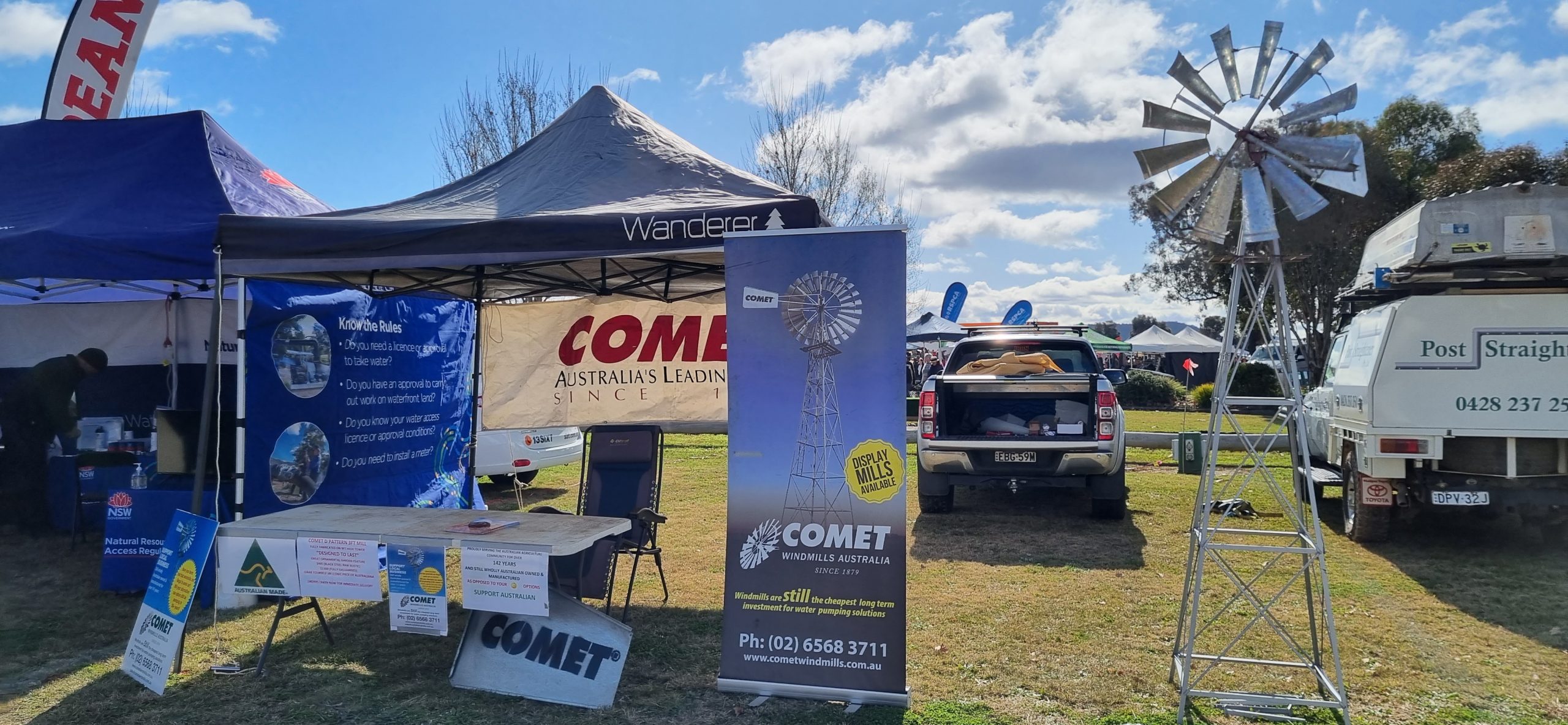 Comet Windmills Australia is extremely proud to launch our ornamental 3FT wheel diameter on a 9FT high tower windmill.
Grab yourself a piece of Australiana history for your garden feature, driveway entrance or simply as a showpiece to look at. This windmill is hand fabricated at our factory and we are very proud of a very sturdy heavy duty unit that looks similar to our larger D Pattern mill.
Comes complete with all instructions for assembly and footings.
Available in two options.
Fully galvanised priced at $1,490
Raw steel for that rusty rustic old school look – $1,390
Freight to anywhere in Australia can be confirmed once location known.